A new friend on Etsy!
Today we present you the shop of Mrs. Shell:
Mrs. Shell and Silver
.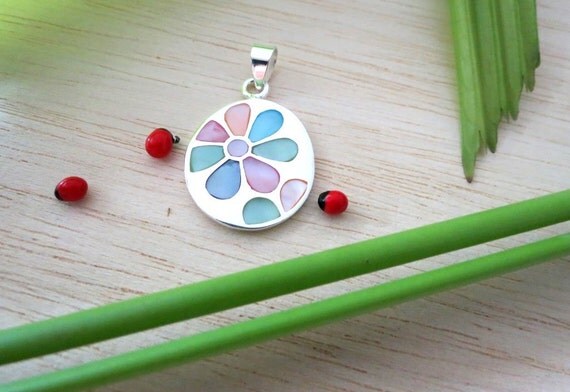 They realize very beatiful jewels with kinds of sea shells, mother of pearl and silver.
They write about themselves:
"
We are a team of experienced and skilled professionals love making silver jewelry with seashells. Our products are inspired by nature and designed for everyday use and everyone who love stylish 925 sterling silver jewelry with seashells. They are suited for people of all ages and occasions.
Our wonderful collection of sterling silver jewelry incorporates different types of seashell. The segments of shell are cut according to the design of the piece and then inlaid into the sterling silver. Each piece is well-designed and handcrafted to the highest quality standards.
Principally, our collection incorporates Shiva Eye shell or St. Lucy Eyes, Rainbow Abalone shell, White Mother-of-Pearl, Black Mother-of-Pearl, Red Coral, South African Turban shell and Turquoise etc.
Mrs. Shells & Silver, we are proud to say that all of our jewelry item is made from solid sterling silver and is stamped with 925 to denote this.
Please keep checking with us constantly and keep us in your favorite list since we are going to continually refreshing our items with new and excited ones. We are a happy team, please do not hesitate to convo or email us if you have questions. Thank you very much for visiting Mrs. Shells & Silver.
"
Below you can see some of their creations: